Serving Sonoma County since 1978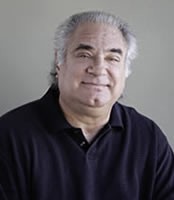 Alan Berman Insurance & Financial Services is an independent office. We offer individuals and businesses a wide selection of insurance and financial products. We are committed to building a solid relationship with customers through practical strategies and excellent service. Call today to schedule your free phone or in-person consultation.
Alan Berman Insurance & Financial Services is not affiliated with, or endorsed by, LPL Financial.
NOTE: The information being provided is strictly as a courtesy. These individuals or outside entities are not affiliated with, nor endorsed by LPL Financial. When you link to any of the web sites provided here, you are leaving this web site. We make no representation as to the completeness or accuracy of information provided at these web sites. Nor is the company liable for any direct or indirect technical or system issues or any consequences arising out of your access to or your use of third-party technologies, web sites, information and programs made available through this web site. When you access one of these web sites, you are leaving our web site and assume total responsibility and risk for your use of the web sites you are linking to.
Discover why it might be worth waiting for a record of financial results before investing in an initial public offering.

Tips to help balance the competing demands of saving for retirement and providing financial support to adult children and aging parents.

Learn more about Individual Coverage Health Reimbursement Arrangements and how they may help small businesses offer employee health coverage.

Concerned about the costs of long-term care? Discover two strategies that combine life insurance coverage with LTC benefits.
How much life insurance would you need to produce a sufficient income stream for your family?

A balance sheet summarizes your assets and liabilities and reveals your net worth.

Use this calculator to estimate the cost of your child's education, based on the variables you input.